Nestled along the banks of the river Sabarmati, the city of Ahmedabad forms the former capital and the current largest city of the Gujarat State in India. The name Ahmedabad is after its founder Sultan Ahmed Shah.  There's a famous legend associated with the land. When the hare overpowered the dog, Ahmedshah established the city. The city was set up in early 15th century.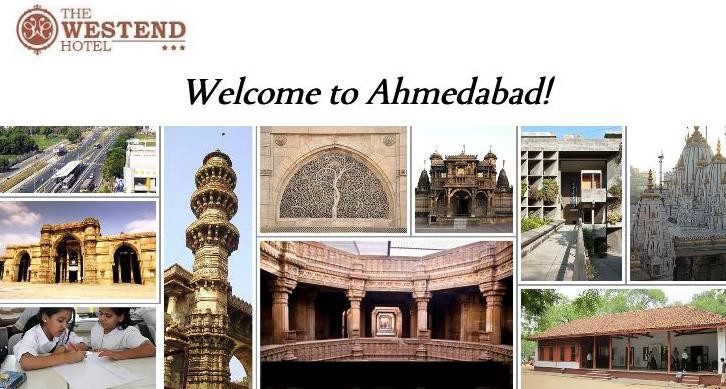 Once when Sultan Ahmed Shah was resting with the caravans along the banks of the Sabarmati river, he saw that a hare chased a dog and scared it away. Fascinated by the event, he asked his spiritual mentor the reason for such an occurrence. The sage attributed the event to features of the land that inculcated special qualities in the beings that lived on it that the hare could easily chase away the dog. The Sultan at that moment decided to build his capital on the land which began to be called Ahmedabad literally translated as "May Ahmed Prosper."
It has a rich legacy in terms of trade and investment since its early days. In the Independence Movement of India too it played a crucial role since it served as a center for activities of Mahatma Gandhi, the father of the nation.
During the initial days, Sultan Ahmed Shah invited Jain Merchants who established banking and textile trading in the capital, which continued up to the days of the British Rule in India. The prosperous trading community prioritized technical and commercial education in the city, a trend which still persists in the city.
There are 54 monuments, nearly 40 privately owned art galleries encompassing different subjects, dozen museums, two of the nation's famous Premier Institutions (IIM, MICA) and nearly 1000 restaurants in Ahmedabad. You will never miss out on options to try the local and the localized international flavors here along with some authentic international and continental cuisine.
However, for those who like to consume alcohol, the city can be a disappointment. No alcohol consumption is allowed in the state except for those who have a license to consume alcohol. If you can look past that, you will enjoy the rich culture, tradition and the rich legacy it has to offer.